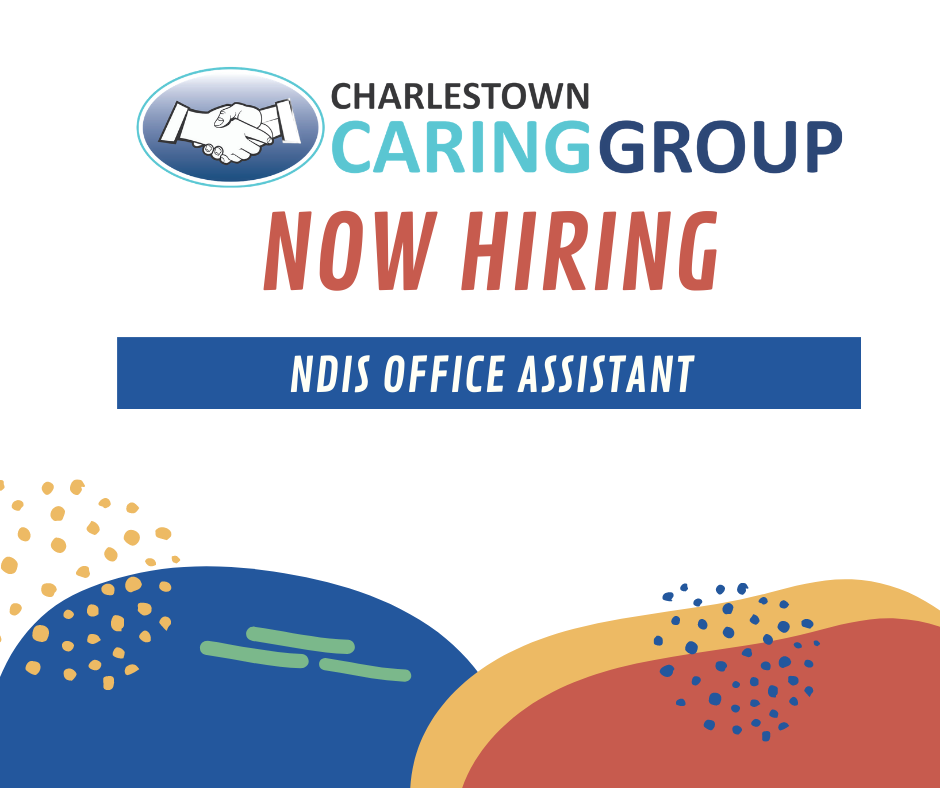 POSITION VACANT
JOB ADVERTISEMENT

NDIS OFFICE ASSISTANT
Minimum 27.5 hours per week (part time)
Location: Charlestown, New South Wales
POSITION OUTLINE
The NDIS Office Assistant will be responsible for reception duties, corresponding with clients, maintaining relevant registers and general administration tasks relating to the operations of the National Disability Insurance Scheme program at Charlestown Caring Group.
QUALIFICATIONS AND EXPERIENCE
ESSENTIAL
Relevant qualifications in front office administration e.g., Certificate III Business Administration or similar
Previous experience in a similar role
Demonstrated excellence in customer service.
Professional phone manner, showing empathy, patience toward people with a disability their carers and family.
Proficiency with all aspects of Microsoft Office Suite
Eager to learn and willingness to take directions from others and having a positive attitude
Efficient and accurate typing skills
Ability to communicate effectively both verbally and electronically
Excellent time management skills, able to meet deadlines.
Ability to work independently and as part of a team.
A strong empathy to working with people with a disability and their carers.
Current motor vehicle driver's license and own comprehensively insured vehicle
Willing to provide transport to clients when required
DESIRABLE:
Knowledge of the target groups (NDIS Program) and an understanding of their individual needs
Knowledge of community services and resources
Applications close: 23.06.2021
To apply for this role please supply an up to date resume and cover letter addressing the essential criteria to:
Attention: NDIS Manager
Or
Charlestown Caring Group Inc
Attention: NDIS Manager
23 James Street, Charlestown, NSW 2290
All applications are considered in light of equal opportunity values. Applications with suitable demonstrated experience and qualifications will be contacted for consideration.
---
Current Opportunities to Volunteer with Us:
Charlestown Caring Group is a small not for profit organisation that provides home support to the aged and people with a disability so that they can stay in their own homes and have an improved quality of life.

- VOLUNTEER DRIVERS WANTED
Charlestown Caring Group currently needs Volunteer Drivers to provide transportation to clients in need; this may be to their appointments, social activities or assistance with shopping, the possibilities are endless.

- LAWN AND GARDEN MAINTENANCE HELPERS

Charlestown Caring Group offer lawn and garden maintenance services to our clients. This is a physical role that includes lawn mowing, gardening and more. If this is something you might be interested in, please contact us!


You may be a student, a current job seeker, retired or you may just have a few spare hours per week to help people in need within your local community.
Even if you can offer just a few hours of your time each week, we are interested in hearing from you!

We operate from Monday to Friday and offer reimbursement for any out of pocket expenses.

Please call 49421117 or email [email protected]
Website: www.charlestowncaring.org.au
---
| | |
| --- | --- |
| Admin / Office Support | Assist our staff with answering phones and various other administration tasks and projects. |
| Drivers (Transport) | Assist in transporting clients to their appointments and shopping. |
| Lawn & Gardening Care | Assist in Yard Maintenance (e.g mowing and gardening). |
| Yard Maintenance Supervisor | Overseeing the yard maintenance crew. |
Please complete form (below) and submit via email or in person.
Please do not hesitate to call us on 4942 1117 if you have any questions or you require more information about the volunteer positions.
Click above for Volunteer Application Form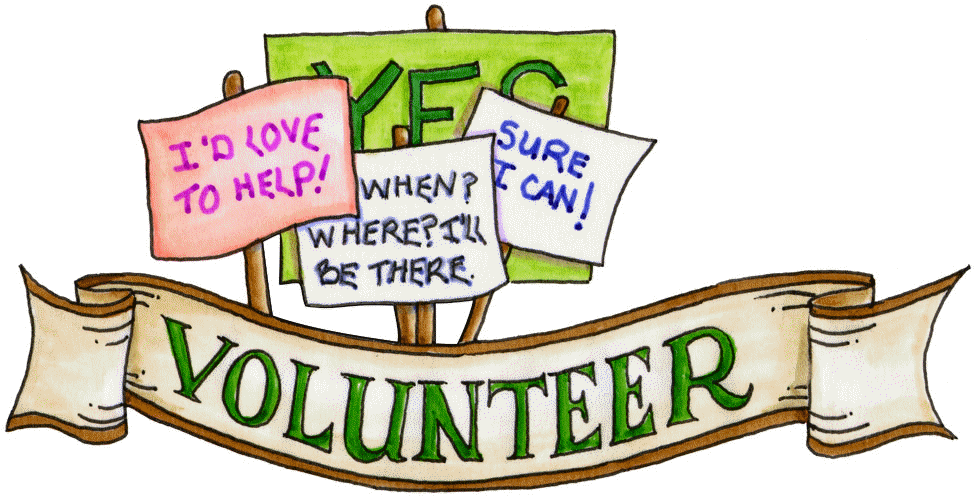 You may be a student, a current job seeker, retired - or you just have a few hours a week to help people in need within the local community.
Volunteers can assist in several areas and a variety of different ways:
Transport:
Volunteers provide transport for clients to appointments e.g. medical or to social activities.
Shopping:
Volunteers may take clients shopping, many clients have a regular shopping service in place e.g. weekly, fortnightly. Volunteers may do shopping with clients or drop them off at a shopping centre to be picked up later at a negotiated time.
Volunteers can also shop for clients. The client will provide the volunteer with a shopping list.
Volunteers may assist on the Shopping Bus which operates fortnightly, Pension Week. Assistance may be provided as a driver or as a support person.
Home Visits:
A volunteer may be scheduled to provide a home visit and offer some companionship to a socially isolated client.
In-home Respite:
This service is similar to the home visit. A volunteer will be scheduled to visit a housebound client to enable their carer to take some time out for themselves.
Social Groups:
Volunteers are required for:

Small Groups
Where you will assist the staff members with activities, serving meals + beverages as well as being a bus escort.
Volunteer Management Committee Members:
If you have financial, legal, IT, marketing and/or current business governance skills.
We would like to hear from you, we have a register for interested people as vacancies become available, we will phone to see if you are still interested.
Other Volunteer Roles:
There are additional volunteer roles available that are not directly client service related.
There are usually a variety of volunteer vacancies available in the office environment e.g. Newsletter production, reception, WHS etc.
Roles may also be designed around your particular knowledge and skill base.
If you have any questions within regards to volunteering with us; feel free to contact us on 4942 1117 during office hours; one of our team members will be able to assist you.
Thank you.